I'm not talking about you guys asking me about commission(feel free to ask me). It that the last few weeks I spend a good amount of my part-time job money on paypal commission. I just recently commission another fursuit maker(it's just a tail, and it's not for Nessa). I need to chill on looking for paid artist, I won't be searching for any more artists to commission until maybe somewhere in November or December. I'll still pay the last 3 artists who I still own, and hope it come out right!
waiting on:
lizard loves mustache costumes-FA fursuit head(waiting on both finish and shipping price)
xnirox-FA artwork(haven't paid yet)
dexterouszombie- FA fursuit tail(half paid)
These are the only artist I'm paying as of now!
I
only
can take artist who dose trade, request, or collab until November or December
Point commission is a maybe if you ask.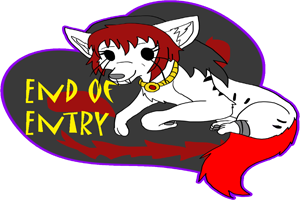 :thumb299135432:
:thumb183560153: