I'm still open for trade and commission

open for commission and trade(limited slots)So is that time again, I'm reopen for commission. I will say this there is limited slots for trades, because like I said I'm okay with trades, but I still need some cash to pay off my college needs. I'll only take 3 people for a trade. and will take only 4 for points commission. Paypal commission have no limited.
commission info


DA points range: 240-1040
paypal: $3-$13
I use DA point calculator.


Can draw:
Humansanimalsanthrosany sexual orientation(straight, gay, bi, etc) OCs and fan charactersCan't draw:
mechasome fetishes(please ask)elderly peoplecharacters without referencesadult content and fetishes involving minorshate art
paypal:
points:
1.
2.
3.
4.
trade:
1.:iconCall-Me-Jack: not started
2.:iconDaVonteWagner: not started
3.
first come, first serve.
note or comment if you are interested. Also happy Memorial day(I know it's tomorrow) to all of my watchers! I know I'll be with family the whole time.
Just as a quick update I plan to make a livestream again I don't this week but maybe next Friday. I can't do this Friday, since I'm going to Fur The More(AKA my very first furry con) I plan to be there for two days, and will take pic but in my instagram.
Yes I do have a instagram -3- I just didn't bother saying it here.
miss
_NessaBless
I want to record all the things I have done in this con. All I know this a furry con and different from anime con. And This con isn't big like Anthrocon(which I also want to go). Still I'll have a good time in FTM.
So yeah, I'll give reminder about both my commission and livestream stuff.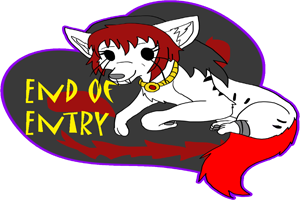 :thumb299135432:
:thumb183560153: