Welp it that time of year that every middle, high school and college student have to do. Go back and have some education and responsibility to do until winter break start. As for me this is my second year in college with more things I have to do. I don't know how active I'll be in DA, tumblr, or skype, and the art I'll try to post around here. But I'll try to manage everything here social life, school life, and my newly employ life in my campus bookstore.
Lucky for me I'm taking graphic design and flash animation classes. Have nothing against the drawing class that required me to uses traditional medians, but it a pain to carry around in the campus especially in the public bus X_X. Still it should be easy for me, except for into to flash(no experience with that program)
still I will do what I can to making through to the fall semester. As for commission only point commission are close. Paypal will remain to be open(I still need money). But it depend if I have time for it or not.
If you ask me for paypal commission please note me. So anyway I'll do what I can to make a good grade in college. So wish me luck for the fall semester. Will have ton of free time in the winter.
peace out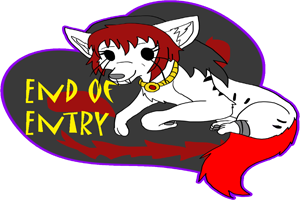 :thumb299135432: