Why do we must go back to do responsibly and homework? Have to say I sleep too much and it's getting to be a habit for me. So okay for this semester I'm only have 3 classes and one doesn't start until March. I should be okay, I uses to take 4 classes for the last few semesters, I'm taking 3 only because I can't find a 4th class to fit in my schedule. Some might be on the day I'll be Takoma campus, start late at night or overlapping into my first animation class.
Anyway I did seriously change my schedule the English class one, only because I found out it start late at night. And to be honest, I'm more afraid of leaving my campus at night because it feel unsafe to me. This English class I'm taking start at March, if you ask what are going to do while you wait for March?
I'm in the same temporary job I had in the fall semester to keep me busy, if lucky I'll be working there for a long time. If not, I'll do hanful of YCH pic and other work for the 2 other class I still have to go.
Still while I have this very odd schedule, I'm excited! First off, my very first animation class! I know I have done some of my own animation, but those are self-taught. I still have a long way to master it. It's also my first class I'm going to be taking with my good friend
MangaFox156
This is going to be fun I can tell you that.
One more day until everyone at least for my Real friends go back being busy! What's this mean for my online friends? IDK but I'll still be around in DA and Skype too. Wish me luck!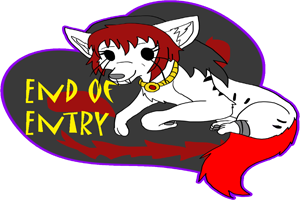 :thumb299135432: