IDK if anyone remember, but in case you don't I'm stilling doing my 100,000 kiriban! For those don't remember what the prize is
here is my old entry:

100,000 kiribanretyping this because I accidently deleted the original entry

. So for those who don't know I'm doing this 100,000 kiriban since I'm closing in to....well 100,000 page view!
now for rules!


Must be one of my watchers (new ones are welcome)


Winner will get shaded color with choice of simple or detail background(be specific). between 1-3 character(s) only.


I can draw able almost anything human, furry/anthro, feral, and shipping.
my work:


I will not draw NSFW for this kiriban, only SFW


Screenshot my front page, which include your username, my pageview(100,000) and time(so I can be 100% sure).
one more thing, you have to be one of my watcher to do this. Other then that, have fun and good luck.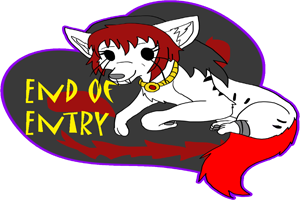 :thumb299135432:
:thumb183560153: